Mizuno JPX Fli-Hi
view other products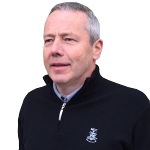 Need a replacement for your long Irons? We have the perfect solution for you as Mizuno utilises helpful technology in their JPX Fli-Hi to have you hitting the ground running.

Packed with helpful technology to launch the ball high and land soft, the JPX Fli-Hi is designed to slot seamlessly into your iron set, with each Fli-Hi designed to directly replace its corresponding long iron.
Key benefits and features:

Face forward profile provides consistent ball striking with a high flight
Wave Soleplate technology increases ball speed for greater distance
Drop Down Crown provides visual alignment and promotes high launches due to weight shifting lower in the head
Available as a corresponding replacement for your 4, 5, 6, and 7 irons
Flow Cog Design shifts weight through loft options for ease of shot making
Technology features heavily in the JPX Fli-Hi range so it is more than worth popping down to the club and trying them out, especially if you are thinking of a change in your long irons.