Minchinhampton Golf Club was founded in 1889 and has become established as one of the leading members golf clubs in the country. The club has 3 golf courses, The Old Course, Avening & Cherington with the latter used for Open Chamionship qualifying.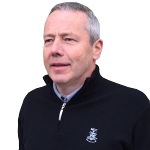 Chris Steele - Head PGA Professional
I have overseen the development of the pro shop to its present size and leading position, winning several awards along the way. I was at the instigation of the Golf buying group Foremost in 1986 and have been in a position to compete against the high street and Internet retailers by offering competitive prices with superior product knowledge and service. On teaching, I believe that golf is a simple game made difficult by ourselves. I have always tried to keep my teaching simple and straightforward with proven methods that allow golfers of all ages and abilities to reach their full potential. I have been Head Professional at Minchinhampton since 1985 and have been sucessfull at introducing many thousands of golfers to this great game of golf.
---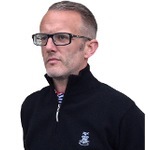 Robert Ralph - PGA Head of Coaching
Robert began playing the game as a junior at Cirencester Golf Club at 14 years and was offered a position as a Trainee Assistant in 1994. Robert moved to Carswell Golf and Country Club in 1995, serving as Head Assistant for 8 years, before taking over as Head Professional and Course Manager. Robert has since worked as Club Professional at Ogbourne Downs, before moving to Minchinhampton Golf Club. Robert has always specialised in coaching and has a passion for helping golfers advance their game. Having given thousands of golf lessons, to professionals and beginners alike, his teaching philosophy is to make the most of each individual player's strengths using solid basics and repeatable methods, whilst overcoming their swing weaknesses. Robert welcomes any new or experienced golfers to his teaching.
---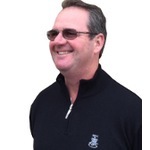 Stuart Little - PGA Teaching Professional
Stuart joined Minchinhampton as a junior member in 1979, and turned professional in 1985 upon joining Chris Steele. Stuart then pursued a playing career, and gained his European Tour Card in 1992. Since his professional debut, he has played in over 700 West Region PGA events, amassing more than 100 wins and setting many course records. On the international stage, his 341 appearances have taken him to 37 different countries, where he has a return of 4 wins and 31 top ten finishes. Other notable wins include the West of England Foursomes in 1991, and the Sunningdale Foursomes in 2000. Whilst playing with many of the world's great players, Stuart has gained a wealth of experience from some of the game's top coaches and sports psychologists. Stuart's approach to the game is to keep it simple, by identifying a player's strengths and weaknesses, allowing each individual to play to those strengths whilst working on their weaker points. His coaching is tailored to meet the needs and aspirations of all golfers both right and left handed, and he very much looks forward to welcoming you as his next pupil.
---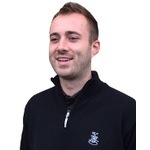 Nick Haile - PGA Golf Professional
After taking up the game in 2009 at the age of 20, within two years Nick had already obtained a single-figure handicap. He joined the team in the Professional Shop in 2012 and in 2014 Nick decided to start his 3 year PGA degree and turned professional. Now fully qualified Nick has continued to develop his skills through PGA courses. He regularly competes on the West of England PGA circuit with a goal to keep improving his own game. Nick travelled to the USA to complete his TPI (Titleist Performance Institute) certification in golf fitness, working with and learning from world renowned expert Dr Greg Rose. He can provide a full physical screening to find a player's physical weakness and relate these weaknesses to swing faults. In 2018 Nick completed the Level 2 TPI course to advance his knowledge in how the body works in the golf swing. Nick can deliver effective coaching and improve a player's swing despite any physical issues they may have. On a day to day basis Nick can help members and visitors with any general golf related enquiries. He has a vast knowledge of all golf products and can give first-class advice on the equipment likely to help you improve your game. Nick is a fully trained club fitter for all the leading brands and can unlock your golfing potential through a precise and knowledgeable swing assessment and club fitting. PGA Qualified TPI Level 1 & 2 Certified K-Vest 3D Certified
---